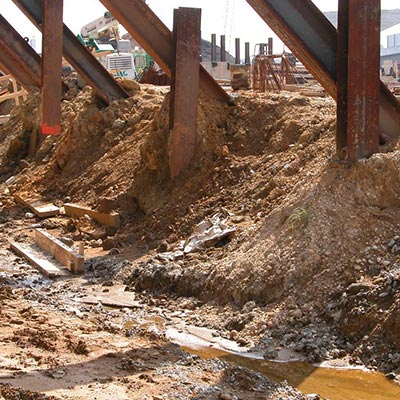 Pre- and Post-Construction Condition Surveys in Rockville, MD
EMC2 Inc. performs an assortment of evaluations that will inform and guide your development. We're ready to provide comprehensive engineering support to owners and contractors during construction underpinning, design of temporary works, controlled demolition design and sequencing and support services after completion of construction. We operate out of Rockville, MD and offer service to clients in North Bethesda and Potomac, MD across the Eastern Region.
Ensuring a Superior Build
We're available for pre- and post-construction condition surveys and whatever else your project needs to ensure it's built to the highest standards and specifications. Our mission is excellence, and we're uncompromising in delivering on it.
The difference between an adequate build and an exceptional one rests in the details. EMC2 Inc. partners with developers and contractors from our headquarters in Rockville, MD to ensure all construction and post-construction needs are met with the attention they deserve. Contact us today at 301-424-8696 to inquire about pre- and post-construction condition surveys and additional services like vibration monitoring, testing and inspection, and geotechnical instrumentation and monitoring.