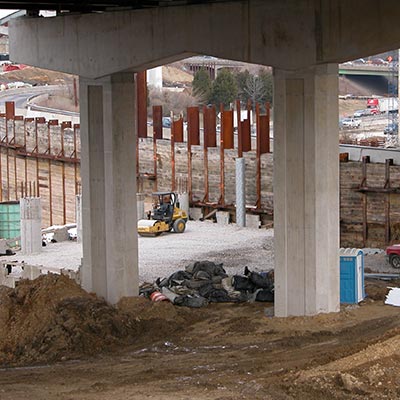 Geotechnical Instrumentation and Monitoring in Rockville MD
Reliable information before, during and after the construction process is imperative to the outcome and sustainability of a development. EMC2 Inc. utilizes a full complement of geotechnical instrumentation equipment—alongside invaluable industry knowledge—to supply the insights and feedback our clients require to ensure the success of their developments.
State-of-the-Art Instrumentation
We rely on state-of-the-art, precise instruments to provide pinpoint-accurate insights regarding specific geotechnical factors. Our instruments keep you and your team abreast of changing variables that may impact the feasibility of a development or the trajectory of specific phases. We make great efforts to stay at the forefront of monitoring technology.
Top-Notch Geotechnical Monitoring
Call on us to provide vital geotechnical monitoring services for everything from changing soil conditions to construction noise. Our capabilities allow us to provide real-time insights that enable rapid action, and we can relay information on-site or over digital channels, so you're always in-the-know.
View Our Services
Inclinometers
Piezometers
Crack meters
Strain gauges
Accelerometers
Dial gauges
Vibration and noise monitors
View Our Services
Structure and ground movement monitoring by remote techniques, and reporting on the web
Foundation and structure settlement monitoring under poor soil conditions
Inclinometer installation and lateral ground movement monitoring during deep excavations
Piezometer installation and ground water monitoring
Load testing of structures and deep foundations
Monitoring during underpinning of structures
Condition survey of structures and crack monitoring

Static load testing of deep foundations

Dynamic deep foundation analysis and monitoring
Pile integrity testing (PIT) of auger cast piles
Construction noise monitoring
Vibration monitoring and analysis