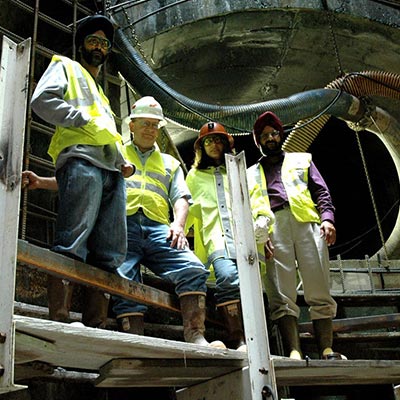 Structural Design in Rockville, MD
EMC2 Inc. offers top-notch engineering services and cofferdams across 11 states, operating out of Rockville, MD. We're equipped for a diverse array of civil design and structural design tasks, no matter the scale or expectations of the project. We focus specifically on analysis and deep foundation design for a diverse range of structures and geo-structural engineering considering soil-structure interaction of buried rigid and flexible structures.



Unparalleled Engineering Service
EMC2 Inc. is equipped to assist at every stage of a structural design, ready to access unique challenges that arise during the process. Though we call Rockville, MD, home, we offer services to clients in North Bethesda and Potomac, MD, as well as across several Eastern states. Contact us at 301-424-8696 today to learn more about our capabilities and how they integrate with your development needs of construction tunnels, earth retention systems, civil design projects, geotechnical engineering concepts, and more.